So many times we have very lofty ideas about how certain people live their lives. We are on the outside looking in, and we usually make their story much better than it truly is. The fitness picture of those we admire, is no exception.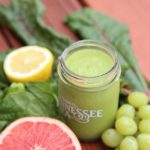 When I think about a "fit person" and the habits that he/she practices, it looks something like this:
Regular gym time that is solid no matter what life is throwing their way
No cravings for ice cream, chocolate, or warm crusty bread accompanied with whipped butter
Typical restaurant fare is grilled fish with at least two vegetables, salad and not even a peek at the dessert menu
Breakfast probably doesn't include brioche with a ribbon of chocolate, slathered with butter
Eating a huge bowl of rigatoni Bolognese doesn't even sound appealing
Here is what I have learned: Even the folks I consider to be the most fit, do not follow those guidelines perfectly. We all have our secrets. Today, it's time to name them and acknowledge their existence. I'll even share mine, to make it easy for you to come clean.
Here goes:
I recently experienced a crazy day and my "reward" for surviving it was a bowl of ice cream. (Proud to say it was only ONE bowl.)
The warm crusty bread that appeared on the table at lunch today was accompanied by an herb butter spread—yes, it was AMAZING and I experienced great delight in every bite.
My dinner a couple weeks ago was a bowl of popcorn—not a speck of protein. Redeeming factor: I did pop it in coconut oil so I got some good fat.
The brioche with a ribbon of chocolate…a component of my Easter breakfast with the remainder eaten on Monday so it wouldn't go bad
Every so often I go to H Dog with my husband, Mr. Non-Compliant, and eat a Chicago style hot dog instead of a salad.
Other "fit" people I know have a passion for donuts, red wine, Oreos and Flamin' Hot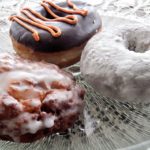 Cheetos. Oh, and every once in a while, they are not in the mood to push the envelope during their workout. It happens. None of us are perfect.
It's okay. We are in this game together, folks. This is a way of life that we practice and improve upon a little at a time. It is sustainable because we have real moments when we indulge in something that is "secret." This is normal and in my opinion, it is occasionally necessary so we don't go off the deep end one day and swear off every vegetable for the next decade.
So, the next time you feel like you blew your workout or went overboard with the chocolate cake, let it go. Acknowledge your "secret" and wipe the slate clean. You're in good company.
"Fit is not a destination. It is a way of life. Because the journey IS the destination."—Author unknown