Last week, I had the privilege of listening to two expert fitness trainers, Erin Hartigan and Estelle Blockoms. They offered great advice and motivation, which I will do my best to convey for those of you who were not able to attend the event.
The most important person you need to take care of is…YOU! Consider this: when you are at your very BEST, how does that affect your energy, sleep, work, relationships? Conversely, when you are NOT doing the things you need to do to take care of yourself, when you are NOT your best, what happens?
Trainers, motivators, coaches all push us to be better—to be our best. What can we really control in our lives? Not much. However, we CAN make good decisions about what we eat and how much we move.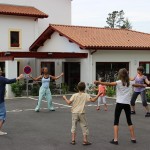 On exercise: Find activities you enjoy and do them. Start slowly and work your way into a program that is consistent and takes you to a level of fitness that improves your quality of life. Thirty minutes a day will do wonders for your health, stress and attitude. Erin and Estelle have different fitness routines that work for them. Of course, they both mentioned that they aspire to be better tomorrow than they are today. Always changing, always growing.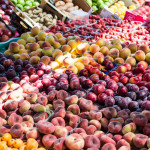 On food: Estelle has a list of "FORBIDDENS." These are the foods she will NEVER, EVER eat. Some of her "forbiddens" are fried foods, sugar, soda, and gluten. She suggested we each come up with ONE FORBIDDEN that will improve our health. Estelle eats a salad everyday, but advises to use caution with the dressing. Erin rarely eats out and makes meals for her family that include lots of vegetables, lean protein and a minimal amount of processed foods and sugars. As we eliminate certain foods from our diet, our taste buds change. For example, if we don't eat fried foods for several months, it is very probable that we will not enjoy that fried chicken any longer—and it may even make us feel sick. (I know… some of you may not be ready to let that go…think of something else.)
These women lead others to be their best because of their positive attitudes and discipline. The energy in their classes is extremely high, which creates the perfect environment for consistency. Think about the momentum of a moving freight train. Try to stop it. On the other hand, think about getting a stopped train to move. UGH!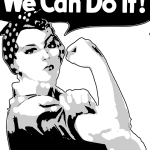 There is connection with mind, body and spirit that works together to make us whole. Once we get that, we're living a lifestyle that not only brings out our best, but the best of all those around us.
"First we form habits, then they form us."  Jim Rohn
P.S.  If you are looking for a system to help you stay healthier, lose weight and have more energy, contact me today!  It's never too late to form new habits.