If you haven't had some fun lately, it's time to make a plan, then execute your plan.
 Your health is affected by your world as well as your food. If you're not enjoying life, even with all of its uncontrollable ups and downs, it's time to make a shift.
For those of you with a spouse or significant other, when did you last have a date night? I highly recommend to my client couples that they make time to have some fun and relaxed time together.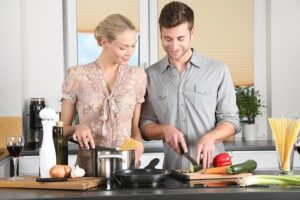 Alone.
The date doesn't have to be anything fancy, although it can be.
Our sons were on the cross-country team in high school and had to ride to the meet on the team bus. My husband, (aka Mr. Non-Compliant), and I would drop them off, then go to breakfast.
It was the perfect date.
With the warmer weather, dates could be a bike ride to a favorite coffee or dinner spot, relaxing in your backyard with your favorite beverage, taking a walk in your neighborhood or on one of the many trails in the community.
The important part is to stay connected.
There are couples that make Friday nights their sacred date night. Depending on your schedules, it may be more conducive to meet once a week for lunch. 
Where there's a will, there's a way.
For those of you who are typically solo, you could make plans to meet up with a friend each week. While solitude can be a good thing, too much of it may lead to overworking, burnout, or loneliness. 
And for all of us, why not schedule an Artist's Date? I learned about artist dates from Julia Cameron in her book The Artist's Way.
 "The Artist's Date is a once-weekly, hour-long solo expedition to explore something festive or interesting to your creative consciousness."—Julia Cameron
 This is a date that is planned in advance with yourself. Treat it is as you would an appointment with your dentist or doctor or someone you would never let down.
My plan is to go to a garden center and buy more flowers to plant. They make me happy.
We are all artists in some fashion, and our creativity is screaming to be let loose on the world.
Have some fun.
Speaking of fun…here are some things I have coming your way.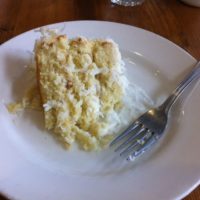 I'll be posting the recipe for my now famous gluten and dairy free coconut cake on my website this week so you can make one of your very own! AND I'm putting together a 4 or 6-week group coaching program to help those of you struggling with the gluten thing. Details coming soon.
Wishing you a week with some FUN in your life. I'd love to hear what you're up to.
Much love,
Carol
"A hunch is creativity trying to tell you something."—Frank Capra