There are days when everything just feels BLAH. I don't really feel like doing much of anything, and I don't even know what to do first.
It's not that I don't have plenty to keep me busy.
Could the weather have something to do with it? Maybe I didn't get enough sleep. Perhaps I'm trying to do too much.
Am I striking a familiar chord with any of you?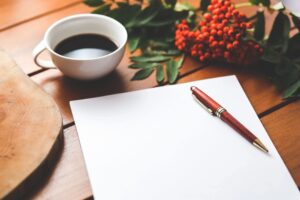 We all have days.
This is where rituals come into play. They're important. They help us stay grounded. They're what we rely on when everything feels discombobulated. (Yes, it's a real word.)
Rituals: an act or series of acts done in a particular situation and in the same way each time.
Rituals are the autopilot of life that can get us through a day.  
Like steppingstones across a fast-moving river. If we want to get to the other side, we had better look for those stones.
Perhaps you have a morning ritual. You wake up, head to the bathroom, brush your teeth, make the coffee…
The day goes on. You head to work, make the necessary calls, are courteous to others, say "thank you," have dinner with your family, conclude the day with your bedtime ritual.
Those things we just do because they're the right thing to do, no matter how we feel.
Rituals.
Consider your daily rituals. Are there any that you'd like to change or improve upon?
Maybe it's time to revamp some of them because circumstances have changed.
Are you a recent empty nester? Is your youngest child in school all day—finally? Is your work satisfying?
Various life situations can push us to come up with different rituals in order to improve the quality of our lives.
I have a good friend who found herself feeling a bit depressed. Her children are grown and gone. She needed to find a new purpose for her life. She found a job. She has a new reason to get moving. She's happier.
Sometimes we simply need to spend a few quiet moments to consider our day-to-day activities.
We can easily fill our days with busyness, and not feel as though we're accomplishing anything worthwhile.
And sometimes we just feel BLAH because we need more sleep and sunshine.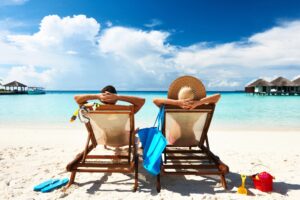 If many of your days are discombobulated, perhaps you could stand to update some of your rituals.
As a coach, I can help you find the clarity necessary to make a small, yet significant, update.
Send me an email and we'll figure it out together.
You'll even enjoy the process.
Much love,
Health Coach Carol
 "There is a comfort in rituals, and rituals provide a framework for stability when you are trying to find answers."—Deborah Norville