As I mentioned last week, I had to put together some serious snacks to get me through a busy weekend. I was highly successful!
Here's what I packed in my GIGANTIC snack bag to keep my energy high and my taste buds happy.
*Homemade trail mix: In a large baggie, I tossed together homemade fried almonds (sauté raw almonds in coconut oil for about 8 minutes, drain on paper towel and salt as desired), raw walnuts and pecans, dry roasted macadamia nuts, dried blueberries, chocolate chips (or cacao nibs to minimize sugar). This snack goes everywhere, except in extreme heat, due to the chocolate. It contains lots of omega-3 fatty acids, fiber, and nutrients.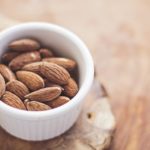 *Hard boiled eggs with smoked sea salt flakes
*Cut apples drizzled with fresh lemon juice
*Dark chocolate bars (85% cocoa)
*Tangerines (Cuties, because they peel easily and are seedless)
*Bananas
*Lots of water
*Greek yogurt, high in protein and low in sugar. I found individual servings of Siggi's brand in berry and vanilla that were pretty good. I typically buy 5% Fage in a large container for economical reasons, and add fresh fruit and a bit of honey. For convenience sake, I went with individual servings.
*Apricot and almond patties, called Fit Fit Fruit and Nut Bites, made from sun-dried apricot paste and almond pieces. There's no added sugar, however dried fruit is high in natural sugar. These offer quick energy and satisfy a sweet tooth.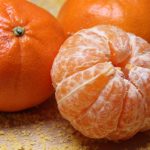 *The GFB Gluten Free Bites in dark chocolate coconut. These come in individual packages with two bites per package. Each package contains 4 grams of protein. The GFB also satisfy the sweet tooth and offer energy in convenient packages for life on the go.
*Leftover gluten free pancake sandwiches with peanut butter in between. Even cold, these were delicious and made my growly stomach simmer down.
When you have busy days, it helps to have snacks and water with you in case the hungry monster shows up. Being prepared is one of the best ways to keep your healthy eating habits in check.
Being healthy includes many aspects of your life, in addition to what you eat and how much you move. Figuring out the entire picture is what we accomplish together. If some component of your life is out of whack, let's talk.
To your health,
Carol
 "I always pack a travel snack bag. You don't want to get stuck without snacks no matter where you go!"– Busy Philipps