Recent text from my son: "Say something involves breadcrumbs and looks good and I want to make it. Any suggestions/alternatives to stay away from the breadcrumbs? LOL"
I picked up the phone. Too much texting to cover that ground and my fingers get tired. It's a great question, and with the holiday gatherings almost upon us, I thought it was the perfect time to cover substitutes for some allergenic foods.
 Instead of breadcrumbs in case of gluten intolerance
A few options to choose from: 1) Grated Parmigiano or some other type of hard,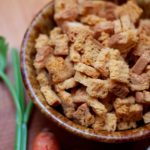 aged cheese is good. A bonus with hard cheeses is that there is little to no lactose in them, since most of it disappears when the whey is poured off. If you are using them to top a dish, shake a bit of paprika on top too for a bit more color; 2) Find rice or other gluten-free crackers that have only a few ingredients. The fewer, the better! Crush them into a fine meal-type consistency. At this point, you could add some type of fat like melted butter, coconut oil or olive oil to lightly dampen the crumbs. Add any seasonings you like and remember the paprika trick. Sprinkle on your casserole or whatever it is you are making. If the recipe calls for breadcrumbs IN the dish as a binder (like in meatloaf), I would choose the cracker crumbs, since the cheese may change the flavor too much; 3) Finely grated nuts could also be used to top a casserole. Again, keep in mind the flavor that you may add by choosing this option; 4) Gluten-free oatmeal finely ground in a food processor or grinder is a good binder. I have made my meatloaf with basic oatmeal, soaked in some water, for decades—no food processing needed.
Instead of nuts
There are a variety of tree nut and peanut (a legume) allergies today. Many dishes taste delicious even when the nuts are omitted. You may substitute sunflower or pumpkin seeds for nuts.
 Instead of cow milk in your pumpkin pie (or other dishes)
When you make your pie filling, use plain, unsweetened almond milk or fresh or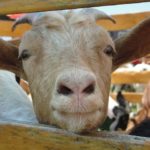 reconstituted goat milk (my choice). I have used goat milk for years, the same amount as the evaporated milk. It's delicious and no one can tell the difference.
 Instead of regular pie crust with gluten
Namaste Gluten Free Perfect Flour Blend is a very good substitute for regular wheat flour. I have used it to make bread, pie crust, brownies, coffee cake, etc. and the final product always disappears. There is a Namaste website that offers some great recipes.
 Instead of Cool Whip or Whipped Cream
CocoWhip, which is found in the frozen food section of the grocery, is made with coconut milk and is delicious. No dairy and no partially hydrogenated fats.
Instead of mashed potatoes
Okay, this is one I won't do, however there are lots of folks that love this: Mashed cauliflower. I suppose if you add lots of garlic, butter, bacon and cheddar cheese, I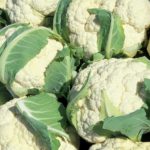 could force it down. LOL. There are a variety of ways to make these if potatoes aren't your thing, or if you have an allergy to them (nightshade family). This Thanksgiving, I'm going to stick with my usual REAL mashed potatoes and sweet potato casserole, eat them slowly, and stop at 80% full.
Remember, unless there is an allergy or food sensitivity, there are times when the best option is to eat the AMAZING dish and savor every moment. Have fun planning your holiday meals!
"You are what you eat, so don't be fast, cheap, easy, or fake."– Unknown