Crazy isn't it, that we are six months into the New Year? Here is my question: any of you make some type of resolution way back in January to–
Eat better                                                                        
Work out a couple times a week
Use the gym you joined
Plan healthier meals
And so on? If the answer is "Yes," have you stuck with it? If you have, congratulations! Go enjoy the 4th of July celebrations! If you haven't, keep on reading.
Most people struggle with ANY type of resolution, and very few stick with it more than a few months. Why? Habits are tough to change, especially when we try to change more than one thing at a time.
So, if you fell out of the "I'm going to do better" wagon, you are not alone. You are normal. The question to ask now is, "What action can I take that will get me back IN the wagon?"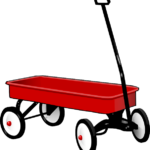 Good news! This is the perfect time to begin again. Summer offers beautiful weather, great produce from local farms, fun activities to do outdoors, vacations. Meals can be cooked over a charcoal or gas grill, so there is even less time spent in the kitchen—and fewer dishes!
Figure out what ONE thing you can do that would move you closer to your ideal of "better health." Maybe you go to a local farmer's market once a week and pick up more vegetables. Or you make a date with a friend to golf, bike or play a game of tennis. I love to garden, so I have been scheduling time in the evening to spend about 30 minutes weeding or planting. (I have LOTS of weeds that will keep me busy all summer.)
The key here is only making ONE change. You may be getting tired of hearing that from me. Oh well. It is what works. Get into one new habit and once you have it down, add a new one. This is why I present a healthy habit each month. If you master even two of them by the end of the year, you have done well. Change can be tough. Celebrate your victories, small as they may seem to you.
Here are a few things I have been celebrating with my clients:
Tried fresh beets and even LIKED them
Cut WAY down on diet soda
Taking two walks a day most days, even if they are only ten minutes
More planned and healthy meals for the family
Better prepared with snacks while traveling
These are all HUGE victories! We work on these goals together and we are a team.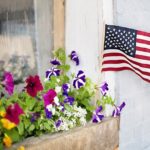 I encourage you to begin today. DO NOT wait until after the holiday weekend and all the picnics. Do what you can now and celebrate your victory on Tuesday when your co-workers will be starting that diet…AGAIN.
"Don't look back you're not going that way."
–Unknown
If you are feeling overwhelmed with how to begin YOUR health and fitness program, send me an email and I will be glad to help you! contact me