I often compare our health journey with being on safari.
Now, this is only a guess since I have never been on safari. What my wild imagination leads me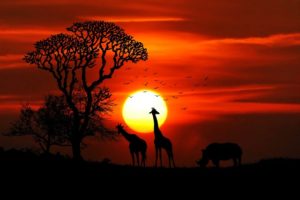 to believe is that being on safari is so expansive, it must be a challenge to know where to begin; like figuring out how to improve our health.
There is SO MUCH! Here's the good news…
Over the past year I've been developing a program for people who want to:
• Feel healthy and amazing in their bodies
• Lose weight while not sacrificing the foods they love
• Stop overeating and start having a love affair with food again
As I'm in the last phases of market research for this program, and because YOU have chosen to be a part of this community, I am offering you a very special opportunity.
In exchange for allowing me to interview you about your most desired health transformation, I'm offering you a 30-minute complimentary coaching call.
As a THANK YOU for your time in helping me with market research (yes, I'm talking to YOU!), I'll be gifting you with laser-focused, specialized coaching on your specific area of health transformation.
We're all in this together, and we'll make a great team! CLICK HERE to schedule our call!!
We will spend a total of 50 minutes together, and you'll leave the call with a clear path to gaining the health goals you desire most. You'll know exactly where to begin on your "health safari!"
When you know the ONE THING you can do to make the most progress in the least amount of time, you will feel more at peace with where you are right NOW.
I'm excited to speak with you SOON! CLICK HERE to book your call today!
Here's a quick and easy recipe using Beyond Meat meat substitute that is so tasty, my Mr. Non-Compliant never knew it wasn't ground beef! I've made it for several of my Kitchen Coaching classes and it's gotten rave reviews. You can find Beyond Meat products in many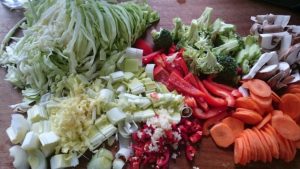 local grocery stores.
Veggie Protein Stir Fry
• Fresh or frozen vegetables cut in similar size pieces (red sweet pepper, carrots, broccoli, etc., the more colorful the better)
• 1-2 cloves minced or pressed garlic
• Lawry's Seasoned Salt or your favorite seasoning, to taste
• Extra virgin olive oil, enough to coat the pan
• One package of Beyond Meat, The Beyond Burger
Sauté your choice of vegetables in extra virgin olive oil. Once the vegetables are tender, about 10 minutes, add the garlic and The Beyond Burger. Break apart the "burgers" so they are in crumbles and mix with the vegetables. Cook for another 5 minutes. Season to taste. Enjoy as is, or top pasta, brown rice, or make a lettuce wrap with some Romaine lettuce leaves. The quantity of vegetables and Beyond Burgers you use will depend on how many people you're feeding. One package of The Beyond Burger has two patties (2 servings), each containing 20 grams of plant protein, no soy or gluten.
Bon Appétit!
Carol