I feel as though time is accelerating, even though we turned the clocks back an hour.
That hour always messes with me—and my dog. She looks for her breakfast and dinner earlier.
I stay up too late and wake up earlier with the dog. And I'm tired why?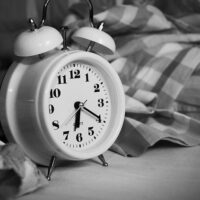 Fortunately, we'll be back on track in a couple weeks.
In the meantime, there seems to be more to do in preparation of the upcoming holidays than time allows. Even with that bonus hour.
One idea is to let go of the perfection monster.
We do not live a Hallmark movie life. As Mr. Non-Compliant says, "Even the snow is perfect." He only knows this because he sneaks up on me and catches me with the Hallmark channel on occasionally.
I can only watch "The Martian" with him so many times. (Spoiler alert here, if you've never watched either.) At least we both watch movies with happy endings.
It's our nature as human beings to focus on the "To Do List" items that we can't do or won't get to, then feel inadequate.
Same thing happens when it comes to compliments vs. criticism. You could get 100 thumbs up, but it's the one thumb down and negative comment that will bug you when you can't sleep.
For the sake of experimentation, which life is full of anyway, I'm going to do my best to focus on what I CAN do and feel content with that.
For example, as I mentioned last week, I bought my Thanksgiving staples already so that I'm not running from one store to another to find an item the night before.
That's a big win for me. Can do and did. Gratitude.
When it comes to (lots of) decorations vs. food—the food wins every time. My family would rather have their favorite homemade cookies instead of extra Christmas lights.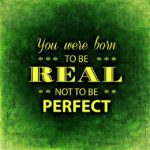 You get the idea.
It's also important to continue my daily routines. I'm constantly realizing how much I can get done in a mere 15 minutes—or not.
So, as I look at my list at the end of each day, I'm practicing the art of appreciating what I've accomplished, instead of beating myself up about all that is left to do.
Being happy and focusing on what we can do may bring about more gratitude this Thanksgiving and holiday season. It's worth experimenting to find out.
Speaking of Cookies
 I'll be hosting The Amazing Cookie Bake with Health Coach Carol on Zoom, Saturday, Dec. 4 from 10:00am to 11:30am CST. We had a delicious time last year, baking our favorites together with the help of technology.
Mark your calendar to join me for this FREE event! More details coming soon.
Thank you, veterans, as we honor you today for your service.
Sending you love,
Health Coach Carol
 "Don't let what you cannot do interfere with what you can do."—John Wooden