As I was rearranging my pantry the other day, my discoveries made me laugh. It also gave me fun content for another blog.
Earlier this year I cleaned out the pantry. At that time I tossed out an interesting variety of foods that were SO OLD, there wasn't even a "Best if used by_______" disclaimer stamped on them. YIKES! How could I be so negligent? What in the world am I thinking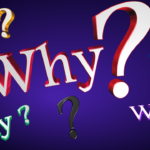 when I shop?
Always more questions than answers in life.
Back to present day: I decided to take my latest discoveries that were on the verge of the "Best" date and see what I could make. Here's what I pulled out of my what-I-thought-was-organized pantry:
*A partial box of Prince Jumbo Shells–the kind you stuff with ricotta cheese, and since my boys who are now well into their twenties are allergic to dairy, I quit stuffing them long, long ago. Only God knows how many years those shells were in my house. In the garbage they went with no regrets.
*Several boxes of Organic Chicken Stock—still in date, barely. I buy a case at a time and since it was just summer, I didn't make much soup. No big embarrassment here.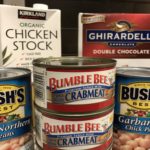 *One can of Bush's Best Garbanzo beans and one can of Great Northern beans. Mr. Non-Compliant is not a bean fan. Once in a while I sneak a can into a recipe that calls for two or three cans. I better practice my sneaky skills, since these are dated October 2017.
*Three cans of Bumble Bee Crabmeat. I recall I was going to make crab cakes and somebody didn't feel like having those for dinner. Ever. Date: November 2017. Now I have to figure out something with crab and beans.
*Ghirardelli Double Chocolate Brownie Mix. This was about the only mix I'd buy, since it is not full of a thousand ingredients and this particular one was dairy free. Note the word was. The new recipe contains dairy, along with many of their other brownie formulas and chocolate chips, so this box is a collector's item. Guess what Santa will find on his special Santa treat plate this Christmas Eve?
*A jar of maraschino cherries and a jar of strawberry preserves. I don't think they ever go bad.
In order to regain my reputation for using food on hand, I got right down to business and made crab cakes. They are easy and tasty. "Somebody" simply didn't get a choice about what was for dinner that evening. The beans are going to be a surprise another time.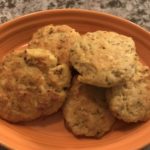 Crab Cakes
3 cans of crabmeat, drained (6 oz. each)
2 Tbsp. bread crumbs or rice cracker crumbs (I made rice cracker
crumbs by finely crushing some crackers I had on hand.)
Salt and pepper to taste
1 Tbsp. fresh parsley or about 2 tsp. dried
1 egg
1 ½ Tbsp. mayonnaise
½ tsp. ground dry mustard
¼ tsp. paprika
Dash of hot pepper sauce or St. Elmo Cocktail Sauce (found this in the fridge and it was perfect!)
Mix together the crabmeat, bread or cracker crumbs, salt, pepper, and parsley. Whisk together the egg, mayonnaise, dry mustard, paprika and hot sauce. Add to the crab mixture and mix well. Make into patties of uniform size. Place on a plate, cover with plastic wrap and refrigerate for about 30 minutes. This keeps them from falling apart so easily since they have a chance to set. Broil for 10-15 minutes until lightly browned, turning halfway through.
Serve on a bed of lettuce or bun. This recipe made 6 patties and two of us ate them all as a dinner with sides. These would make a nice appetizer or light lunch.