August. Already.
Is summer slipping by too quickly? Feel as though you've not experienced enough lazy days? Can't manage to get away for one reason or another?
 Staycation retreats at home can be a wonderful way to relax, recharge, and pamper yourself without the hassle of traveling.
The key, as in everything, is to plan your day, then stick to your plan. No exceptions.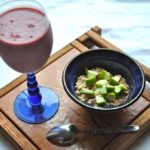 Note: If you have children at home, plan something that you'll all enjoy, or have your staycation when they go back to school.
Here are some ideas.
Have a spa day. The day before, clear your immediate environment (and your calendar) of any clutter to create a sense of calm and tranquility. Make sure you have the necessary ingredients ready for your meals and snacks. That morning, create a delicious and nutritious smoothie using a variety of fruits and greens. For example, try a spinach-banana-pineapple or berry-mint smoothie. Turn on your favorite soothing music and prepare a luxurious bath with Epsom salts or your favorite products. Give yourself a facial. Make a hearty salad with mixed greens, cherry tomatoes, cucumber, avocado, and a lemon juice and olive oil dressing for lunch. Sit inside or outside and enjoy doing nothing. Hide your phone and computer for the day. Drink plenty of water and herbal tea. Do some easy stretching or yoga. Need a cat nap? Take one for 20-30 minutes. Read, write or watch a favorite movie. Beat the heat with a cold tomato-based gazpacho soup loaded with vegetables and herbs for your dinner. Layer Greek yogurt with fresh fruits like berries, mangoes, and kiwi for a refreshing and healthy dessert. It's your day to relax, so you get to plan it any way you choose.
Plan an entire day of movie-watching. Have a movie marathon with your favorite films or explore new genres. Make popcorn and wear your comfiest clothes. Hide your phone and computer for the day.
Spend time in Nature. Take leisurely walks in nearby parks or nature preserves to reconnect with Mother Earth. Spend the day at the beach or sit by a stream or lake and daydream. During the evening, stargaze and identify constellations. Eat your meals al fresco. Hide your phone and computer for the day.
Explore Local Cuisine: Order takeout to be delivered or cook dishes from various local restaurants to experience different cuisines without leaving your home. If you enjoy being in the kitchen, cook some dishes that you've been wanting to try and never have the time. Hide your phone and computer for the day—use only when you need to call for takeout.
Reading Retreat: Dive into a pile of books you've been wanting to read, creating a cozy reading nook. Have your snacks ready. Hide your phone and computer for the day. 
Creative Pursuits: Engage in hobbies like painting, writing, crafting, gardening or playing a musical instrument. Is there something that you've been putting off that you'd like to do? Now is the time to get started—which is always the toughest part. Hide your phone and computer for the day.
Remember, the key to a successful staycation retreat is to create an environment that allows you to relax, indulge in self-care, and escape from daily routines. Tailor your activities to your preferences and take the time to truly enjoy each moment. Happy staycation!
Much love,
Health Coach Carol
"Just lying on my couch with the warm sun on my face is enough to make my staycation at home a wonderful experience."—author unknown